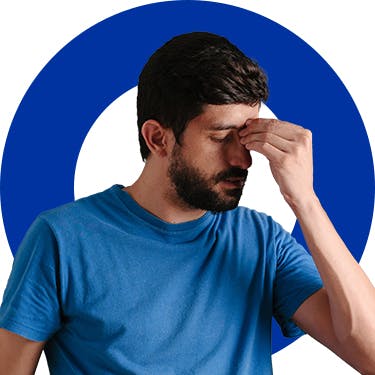 Sinusitis symptoms to look out for

:
Sinusitis, also called rhinosinusitis, affects roughly 1 in 8 adults every year. It usually occurs when viruses or bacteria infect the sinuses (such as during a bout of the common cold) and begin to multiply.
Part of the body's reaction to this infection causes the sinus lining to swell, blocking the channels that drain the sinuses. This causes mucus and pus to fill up the nose and sinus cavities.1 So, what are the symptoms of sinusitis?
Sinusitis symptoms can include:1,3

Blocked nose
Runny nose
Pain, swelling and tenderness around your cheeks, eyes or forehead
Headache
Reduction or loss of sense of smell
High temperature

Toothache
Bad breath
How long do sinusitis symptoms last

?
You might have symptoms of sinusitis for relatively short periods of time – this is called acute sinusitis. When the symptoms last longer, however, there might be a secondary infection at play, or you may have chronic sinusitis.
See the differences in the table below.2
Length of time with
symptoms

Type of sinusitis

7 to 10 days

This is acute sinusitis and
most cases start with a virus

Longer than 10 days

Occasionally (less than 2% of
the time), a bacterial infection
develops, which may require
treatment with an antibiotic

Over months or even years

This is chronic sinusitis and
can feel like a cold that does
not go away for months or
even years
What treatment can I take to relieve my sinus pain and pressure

?
There are some simple things you can do at home to ease your symptoms. Painkillers such as paracetamol and ibuprofen can be used to relieve a headache, facial pain or tenderness, while a decongestant such as Otrivin Oxy Fast Relief Nasal Spray / Otrivin Paediatric Nasal Drops will help unblock your nose, allowing you to breathe more easily.1–4

Other things that can help are:3
Getting plenty of rest

Drinking plenty of fluids
Avoiding allergic triggers and not smoking

Cleaning your nose with a nasal saline solution to ease congestion

Incorporating nasal wash in daily routine to enhance nasal hygiene

How is chronic sinusitis treated?

Chronic sinusitis (when symptoms last more than three months) is a long-term condition, and its treatment generally involves a long-term strategy to control the inflammation and swelling in the nose and sinuses. This may involve corticosteroid nasal sprays, nasal saline rinses, and treatment of allergy, among many other treatment options.2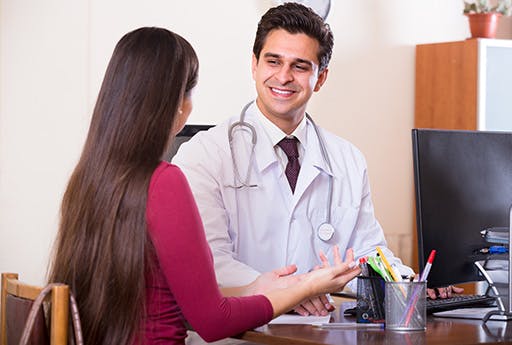 From a common cold to sinusitis

Since sinusitis is usually caused by a viral infection, there are basic precautions that you can take to reduce the chances of getting a cold that might lead to sinusitis:5
Wash your hands with warm water and soap regularly
Avoid sharing towels or household items (like cups) with someone who has a cold
Avoid touching your eyes or nose in case you have come into contact with the cold virus – it can infect the body this way
Stay fit and healthy – including eating a nutritious, well-balanced diet, and getting enough sleep and regular exercise
Reach for Otrivin as part of your sinusitis treatment

.
When you're suffering from sinusitis, you'll do just about anything to ease its symptoms. Luckily, Otrivin has a range of nasal decongestant sprays and drops for you to consider depending on your needs, including:
You should always ask your doctor about which Otrivin product is best suited for your condition before initiating a treatment.